Memorial publishes new lists of political prisoners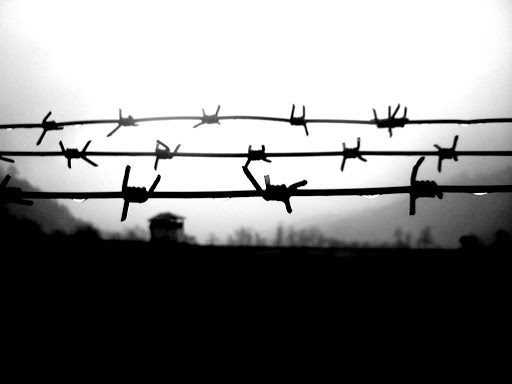 The new lists of political prisoners contain 318 names: 256 individuals are deprived of liberty in connection to the realisation of their right to freedom of religion or their religious beliefs (see the list) and 62 individuals are deprived of freedom for other political reasons (see the list).
The Memorial Human Rights Centre published the previous edition of its lists of political prisoners in December 2019. They contained 314 names: 250 of them were in the religious list and 64 in the general one.
How has the religious list changed?
Three of the four defendants in the Sevastopol case of Hizb ut-Tahrir al-Islami, an organisation banned as terrorist by Russia, — Rustem Vaitov, Nuri Primov and Ferat Saifullayev — have been released from penal colonies since December 2019. Ruslan Zeitullayev remains behind bars.
The names of another 15 individuals persecuted for their real or alleged membership of Hizb ut-Tahrir have been added to our lists. These are Eduard Nizamov (accused of being at the head of the Russian branch of Hizb ut-Tahrir, he was sentenced to 23 years of imprisonment), Almaz Usmanov, Zafar Yakubov, Danil Bagautdinov (all them were given sentences from 11 to 17 years of imprisonment under terrorism-related articles of the Russian Criminal Code without being accused of terrorism), Marlen Asanov, Server Zakiryayev, Ernes Ametov, Timur Ibragimov, seiran saliev, Memet Belyalov, Server Mustafayev, Edem Smailov, Rustem Emiruseinov, Eskender Abdulganiev, and Arsen Abkhairov (11 Crimean Tatars from the Bakhchisaray and Krasnogvardeysk districts of Crimea have also been charged with membership of Hizb ut-Tahrir).
Aivar Khabibullin, convicted for his connections to Jamaat Hizmet, declared by Russia to be a branch of the banned organization of Nurjular, fully served his sentence and was released from prison.
A court in St Petersburg has changed the preventive measures for Scientologists Sakhib Aliev, Konstantsia Yesaulkova and Anastasia Terentieva to those not connected to the deprivation of freedom.
Courts in different regions of Russian and in Crimea have changed the preventive measure to those not connected to the deprivation of freedom for 27 Jehovah's Witnesses. At the same time, at the beginning of March, the court in the Crimean town of Dzhankoy sentenced Sergei Filatov who had been at large to six years of imprisonment. Finally, last week Memorial recognised another 24 Jehovah's Witnesses as political prisoners.
What has changed in the general list?
Svyatoslav Bobyshev, a rocket scientist convicted of high treason, has been released from prison with the rest of his sentence replaced with the restriction of freedom.
Two defendants in the Moscow case — Samariddin Radzhabov (in late December he was sentenced to a fine of 100.000 roubles and was exempt from paying it for serving the sentence in custody) and Andrei Barshai (in February he was given a three-years suspended sentence) — have been released from custody. Nikita Chirtsov whose sentence was reduced on 13 April 2020 will be at large within the next few days.
Vyacheslav Shatrovsky was released in late February. He fully served the sentence imposed on him in connection to the case of committing violence against a police officer on 5 November 2017 — on that day, Vyacheslav happened to be near the venue for the protest organised by the activists of Vyacheslav Maltsev's Artpodgotovka movement.
For a short period of time, our lists contained the name of the LGBT-activist Yulia Tsvetkova persecuted on charges of illegal production and dissemination of pornography in the Internet — she had posted abstract images of female genitals or objects resembling them on the web-page she managed. In the mid-March, Tsvetkova was released from house arrest under a written undertaking not to leave her place of residence.
The names of two new individuals have been added to the general list. In late February, we recognised one of the leaders of Ingushetia's protest movement Bagaudin Khautiev as a political prisoner, in mid-March, we did the same in the case of Vladimir Domnin accused of fighting in the Donbass region on the Ukrainian side.
What do we want?
In the times of the coronavirus pandemic, the convicts in the penal colonies and the accused in the pre-trial detention facilities are extremely vulnerable. In the case of political prisoners, this situation is especially unjust and dangerous — these people are not supposed to be behind bars in the first place and have ended up there not for a judicial error but for an evil design of those who are meant to protect justice.
Today our call to stop politically motivated persecutions, release all political prisoners, and reconsider their cases has become especially pressing.
Freedom to political prisoners!
Die Lage der politischen Gefangenen und andere Menschenrechtsprobleme verschärfen sich von Jahr zu Jahr. Wir beleben den Dialog zwischen der russischen und der deutschen Menschenrechtsgemeinschaft wieder und bauen ihre konstruktive Interaktion, wechselseitige Information und Unterstützung auf.
Wir stellen Informationen für die deutsche Öffentlichkeit über die Situation des Schutzes von Menschenrechten in Russland und Belarus zur Verfügung und die russische und belarussische Seiten werden entsprechend über den Stand der Dinge auf diesem Gebiet in Deutschland informiert; wir schaffen einen Mechanismus zur Unterstützung russischer und belarussischer Menschenrechtsverteidiger, Opfer politischer Repressionen und politischer Gefangenen.
Wir freuen uns auf Ihre Teilnahme am deutsch-russischen Menschenrechtsdialog auf unserer Website und in den Sozialen Netzen. Ebenso laden wir Sie ein, den Newsletter zu Menschenrechtsfragen zu abonnieren, indem Sie auf den folgenden Link klicken.